Ocala Equine Ambulatory Services
Mobile Equine Units
Our veterinarians travel with a fully stocked truck and can diagnose and treat nearly every medical issue right at your farm. Whether it's an emergency eye exam, wound repair, radiographs for your farrier, or a lameness exam, our veterinarians are equipped to work at your location.
Each truck is equipped with portable digital radiography, ultrasound equipment, and other advanced veterinary technologies that allow us to run diagnostic imaging and provide treatments right at your horse's home location. We are also able to collect samples for laboratory testing onsite.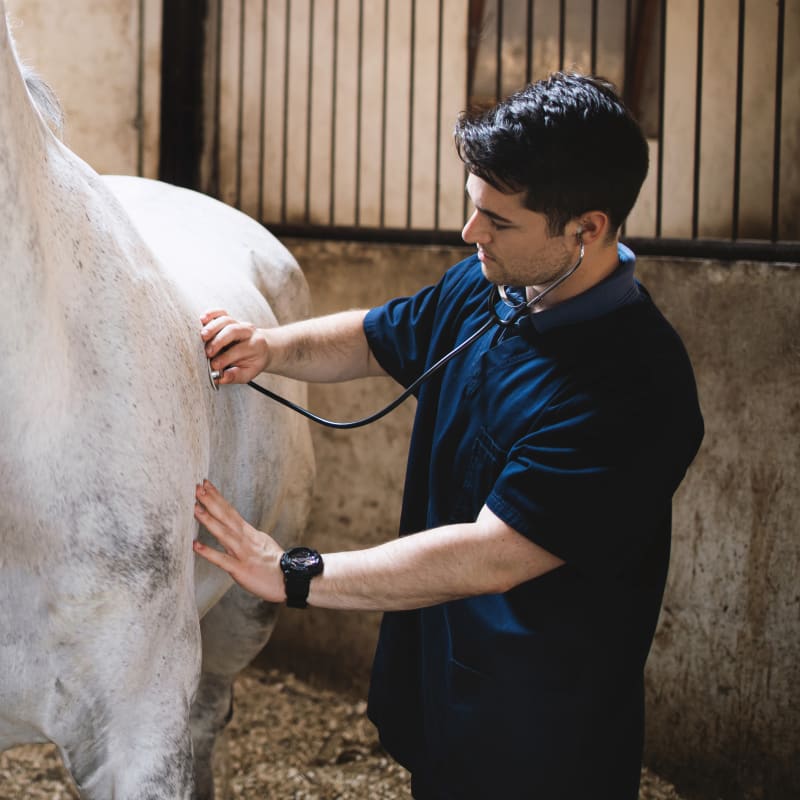 What We Have In Our Trucks
Our ambulatory equine vet mobile units are equipped with a range of diagnostic equipment to provide both routine wellness services and life-saving care at any time.
Ambulatory Diagnostics
Our experienced veterinary team at Florida Equine Veterinary Associates proudly offers a range of elective performance-related diagnostic procedures using advanced mobile technologies including:
Digital Radiography utilizing the latest wireless technology
Digital Ultrasonography
Digital Endoscopy
Lameness and performance-related physical examinations
Lameness Locator™
Objective evaluation of tendon healing utilizing pioneering tendon-mapping technology
Therapeutic Services
Once your horse has been diagnosed our vets can provide therapies to aid in healing and improve performance.  
Ultrasound-Guided Joint/Tendon and Ligament Injections
Acupuncture
Regenerative Medicine
Shockwave Therapy
Focused shockwave therapy using Neovet technology
Regenerative Medicine
Liquid nitrogen cryotherapy
Stem Cell Therapy
PRP/ IRAP Treatments
Mesotherapy
New Patients Welcome
Florida Equine Veterinary Associates is passionate about the health of sport and performance horses. Get in touch today to book your equine athelete's first appointment.