Equine Imaging & Diagnostics
Equine Diagnostic Lab
Electromagnetic radiation and other technologies are used for diagnostic imaging. This enables us to produce highly detailed images of your horse's internal structures. 
At Florida Equine Veterinary Associates, we leverage advanced tools to help diagnose your equine athlete's medical issues. We offer a variety of services, from digital radiology to ultrasound, endoscopy, and standing diagnostics. 
With our diagnostic imaging capabilities, we can efficiently produce diagnostic data about your horse's condition and provide immediate treatment options.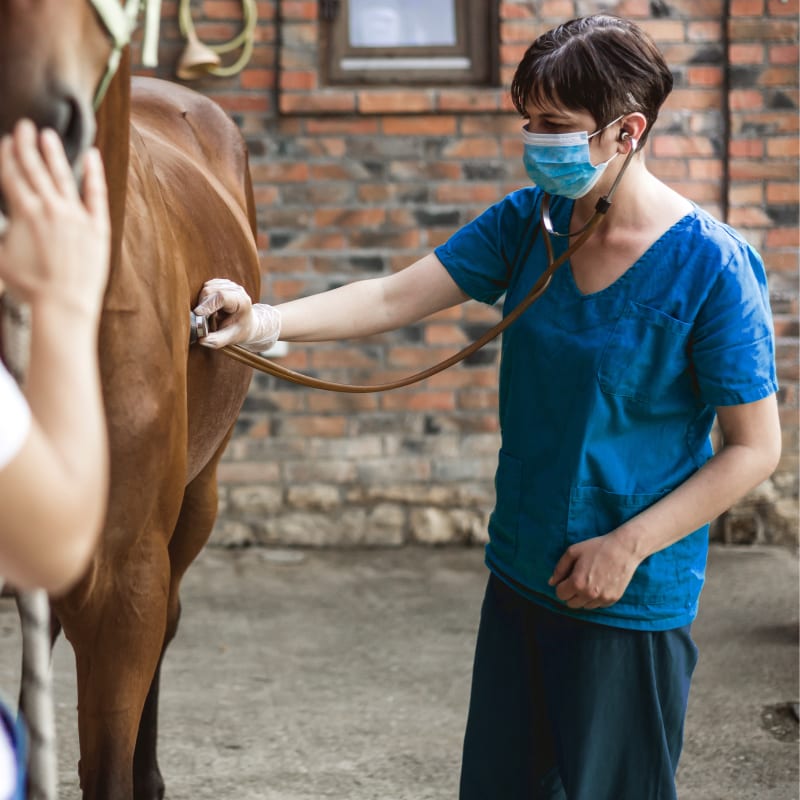 Standing Equine Diagnostics
Whether your horse needs a lameness exam or is experiencing an illness or health condition, it's imperative that they receive timely and efficient equine diagnostics care. 
With our portable radiographic X-ray machines, ultrasound, and other diagnostic technologies, we can come to your farm or location to perform important tests to identify health issues so they can be effectively treated. Diagnostics are also essential during the pre-purchase exam process. 
Our experienced and knowledgeable veterinarians are here to help, whether you are looking at purchasing a horse or seeking qualified veterinary diagnostics and care.
Ambulatory Services
Looking for farm call services? Our mobile veterinary care units are fully equipped with diagnostics and equine lab tests to provide quality care.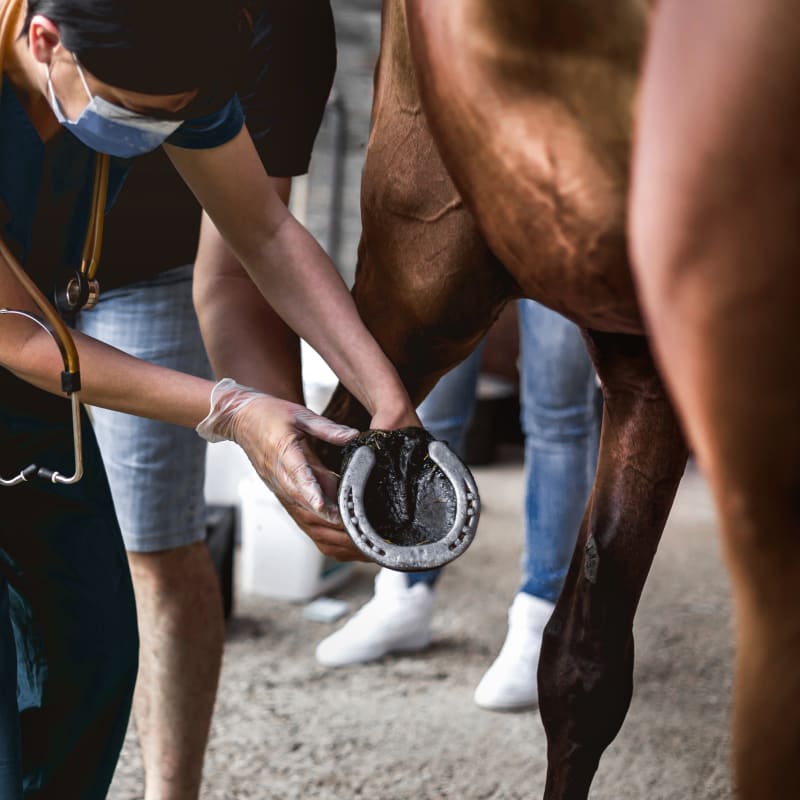 Our Diagnostic Services 
With our veterinary diagnostics lab, we are pleased to offer advanced diagnostic testing to allow our vets to provide a diagnosis of your horse's medical issues.
New Patients Welcome
Florida Equine Veterinary Associates is passionate about the health of sport and performance horses. Get in touch today to book your equine athelete's first appointment.