Equine Pre-Purchase Exams
Pre-Purchase Horse Exams
At Florida Equine Veterinary Associates, we help clients from across Florida and beyond to ensure that their next horse will meet all the physical demands of their training program.
An equine pre-purchase exam enables us to gather and interpret the information necessary to assist you as you select the horse best suited to your needs.
Our team is actively involved in all east coast thoroughbred sales, representing both buyers and sellers at major sales. 
Dr. BonenClark heads up our thoroughbred sales division and can be found throughout the year at many sales, where he has represented and advised some of the most influential buyers and sellers in the industry for over 20 years.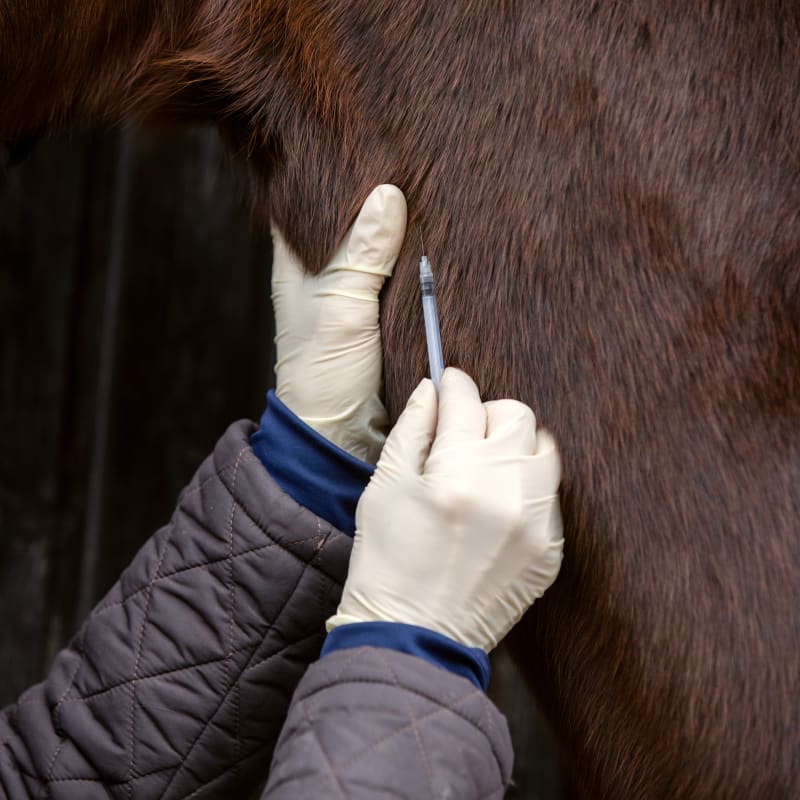 Why consider a pre-purchase exam for your horse?
Ascertaining a thorough understanding of the health and condition of a horse before completing a purchase is an essential step in determining whether that animal is going to be a wise investment.
The objective of each pre-purchase horse exam is to reduce the buyer's risks when purchasing a new horse and determine the general health and athletic soundness of the horse for sale.
While a pre-purchase exam cannot guarantee that a horse is sound, an examination performed by one of our skilled veterinary professionals gives you the best chance of acquiring a horse that meets your needs.
Equine Pre-Purchase Exam Steps
Equine pre-purchase exams assist you and your trainer with assessing whether a horse is fit for its intended use at the time of purchase, and will involve some or all of the following:
Standing evaluation of the entire horse, including the heart, lungs, eyes, gastrointestinal tract, musculoskeletal system, and overall body condition.
Moving exam where the horse is observed on soft and hard footing, and if possible, under saddle.
Flexion tests to evaluate each limb region.
Radiography of the distal limbs, neck, hooves
Screening bloodwork (drug screen, EIA, etc)
Endoscopy of airway
Ultrasonographic examination of tendons and ligaments
New Patients Welcome
Florida Equine Veterinary Associates is passionate about the health of sport and performance horses. Get in touch today to book your equine athelete's first appointment.